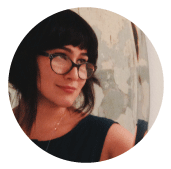 Howdy! I'm Yannell Rodriguez, a Texas-born product designer living in Greenpoint, NY. I'm currently leading UX and Creative over at Plated with a wonderful team of eight. Previously, I designed for Birchbox, Refinery29, Warby Parker, Interior Design Magazine and GeoGraffiti. I <3 startups, digital publishing and community-impacting brands.
My personal philosophy:
"The world we see that seems so insane is the result of a belief system that is not working. To perceive the world differently, we must be willing to change our belief system, let the past slip away, expand our sense of now, and dissolve the fear in our minds." William James
Where to find me:
Writings | Collection of Random Things | Jute & Wool (coming soon) | Email
I don't really tweet nor do the social media thing– not my jam.